DESCRIPTION:
Result : Resolve Pain and Gain Pleasure -
Fix Slouching Instantly: Relieve Back & Neck Pain From Poor Posture and Look Confident! 
Reduce Pain and Get Good Looking posture.
Deliver the perfect posture & finally beat your friends!
Size: S/M/L/XL
S: Chest size: 46 - 68 cm / 18 - 26 inch
M: Chest size: 68 - 91 cm / 27 - 36 inch
L: Chest size: 91 - 119 cm / 36 - 47 inch
XL: Chest size: 119 - 150 cm / 47 -59 inch
INTRODUCTION :
UPPER BACK BRACE - The posture brace helps to get rid of back, shoulder, neck pain and lower back pain from strains, sprains and muscle spasms.

MUSCLE PAIN RELIEVER - Wearing the back straightener for some time develops muscle memory which means you'll keep your back straight even without the posture corrector device.

COMFORTABLE WEARING - The posture corrector belt is made of very soft composite fabric and nylon tape, and breathable holes are adopted in shoulder straps. Fits Chest Size 32 to 43 Inches.

ADJUSTABLE POSTURE SUPPORT - The corrector back brace has adjustable straps thanks to which it fits teenagers and adults, men and women.
Simply wear this posture corrector and your posture will improve SIGNIFICANTLY! The EASIEST way to FIX bad posture!
Bad posture will make you feel weaker and less confident.
Wear our posture corrector and we guarantee your posture will improve.
General Information
One size fits nearly all males and females!
Adjustable size from 28 to 40 inches (Chest Circumference)
Wear under or over clothing.
Use cold water and let air dry when washing.
Benefits
Improve posture
Reduce back pain
Reduce shoulder pain
Reduce neck pain
Reduce clavicle pain
Reduce hunchback
Improve confidence
Stand straighter
How to put it on as illustrated below,
 
 

FORWARD HEAD POSTURE:

When your head is pulled forward the additional pressure on your neck, shoulders and back rises dramatically causing serious tissue damage. In fact, every inch your head is thrust forward from its natural position adds another 10 lbs of stress on the neck, shoulders, back and spine.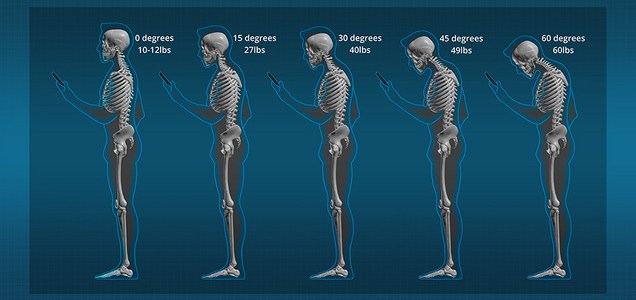 For any questions regarding our products or for assistance with your order, please email Hello
@randomella.com

 
and you should receive a response within one business day. If you are emailing about your order, please 
include the order number or the email/phone number used at checkout
 in your email.
We are proud to offer free worldwide shipping on all orders.
Standard International Shipping: 8-20 business days
All orders will be dispatched from our warehouse within 3 business days. In peak periods please allow for up to 6 business days for dispatch.

*All shipping times exclude clearance/customs delays